Music Café – Community Diary
"It's a place to get lost in music, have fun and make friends." Participant, 2021
Welcome to our Music Café Community Diary!
The Music Café is a weekly music making project aimed at people living with Dementia and their carers. We sing familiar songs, improvise music, write songs and tell stories through music.
We'll be curating a Community Diary, capturing all our creative activities and memories from these sessions to share with you! This page will be updated every Wednesday afternoon.
Want to join in?
Weekly sessions take place on a Wednesday morning in The Great Nave at The Monastery, from May to October 2022. Arrive from 10am for a 10.30am start. Sessions generally run for up to 90 minutes; refreshments are included.
Download a 'Dates for your Diary' sheet here.
For more information please contact Helena Bull: 0161 226 8696 / hbull@manchestercamerata.com

Welcome back everyone, and hello to new faces too! Wednesday mornings just weren't the same without you. We got straight back into making music together, greeting everyone with our hello song, singing music that the group had previously written in 2021 and improvising new music as well. Lots of the group were dancing and moving to the music, making new friends and reconnecting with others.

In weeks 3 & 4, we started to think about writing our own music. We looked at photographs of Gorton from the last 100 years and shared our memories of local parks and places of interest.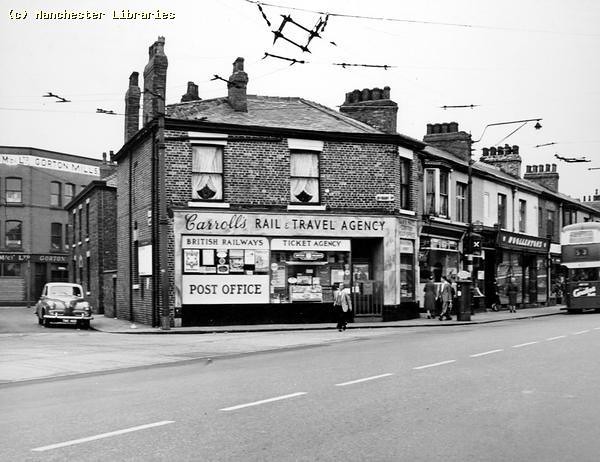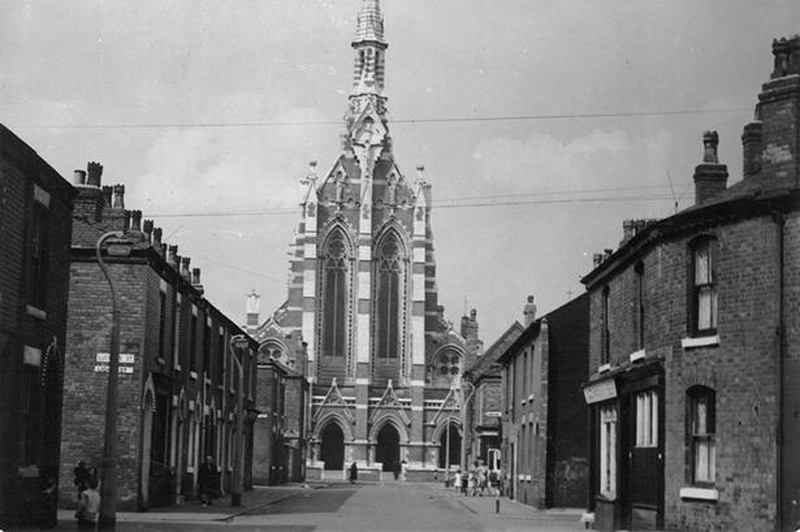 We welcomed some new members along to the café too – it didn't take them long to get stuck in! We shared some really special moments connecting with our new members, enjoying musical conversations and playful music-making. We ended each session by singing our goodbye song, thanking everyone for joining in our music-making.

This week we experimented with some new instruments including a snare drum, cymbal and laptop Cajon! We also found different ways to play lots of instruments:
Lots of our group shared instruments together, having musical conversations and questions and answers. We also improvised our own music on top of tunes we already know!
Next week we'll be talking more about our memories of Gorton and Manchester, and trying to put together a song. Get your thinking caps on!

The sun was shining today and everyone was feeling its good vibes! We welcomed back some familiar faces this morning – it didn't take them long to get back into the swing of things.
Inspired by our dancing and moving, we started to write a new song as a group, thinking about how dancing makes us feel and what makes us get up and do our thing!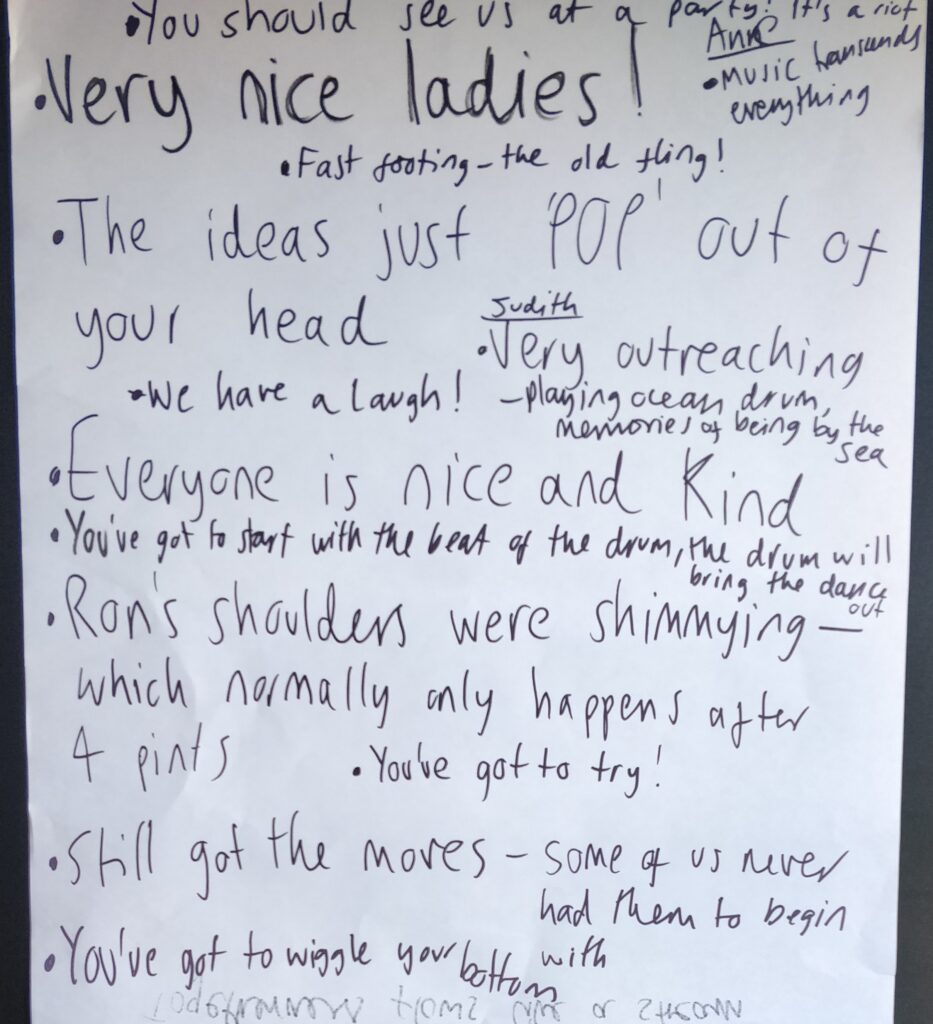 As one of the group wisely said today:
"You've got to start with the beat of the drum, the drum will bring the dance out!"