Manchester Camerata has been delivering vital primary care through its award-winning Music in Mind™ programme since 2012.
This specialist music therapy programme uses improvisation to help people living with dementia to express themselves and communicate with others.
With our resident team of highly trained, specialist musicians and therapists, Music in Mind also has specially-designed and bespoke online videos, songs and resources, as well as one-to-one support and group Q&As, either in-person (Music in Mind: Live) or online (Music in Mind: Remote) in order to reflect Government guidelines.
We also train and support care workers to help deliver these music workshops in order to create a legacy that we hope will continue to embed itself in everyday care home life.
To find out more, please click here.
To support this invaluable Music in Mind work for people with dementia, please click here.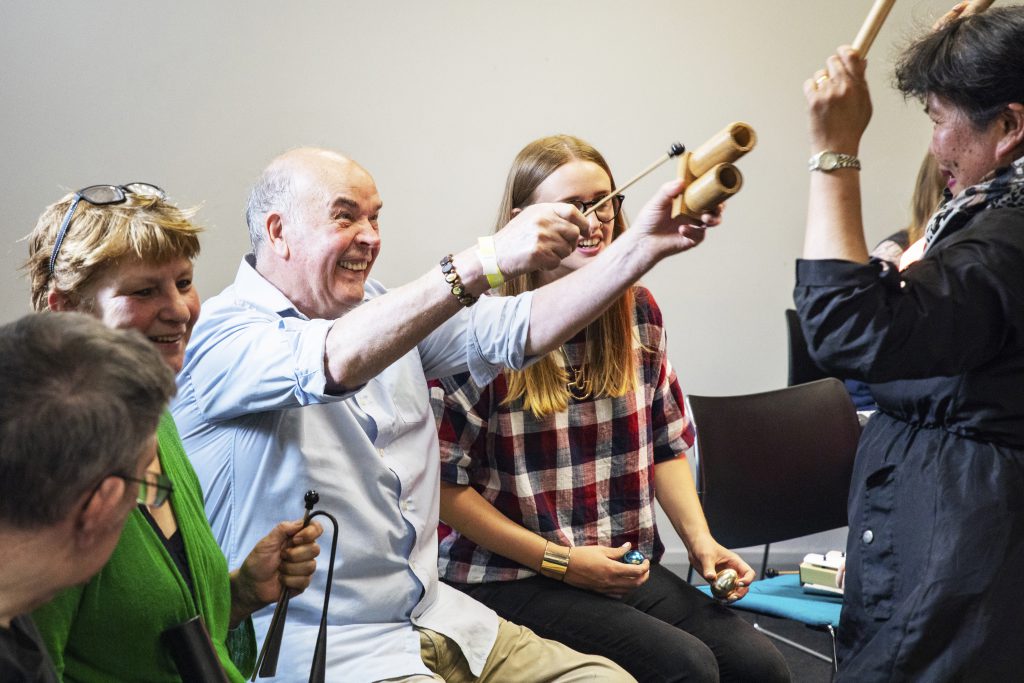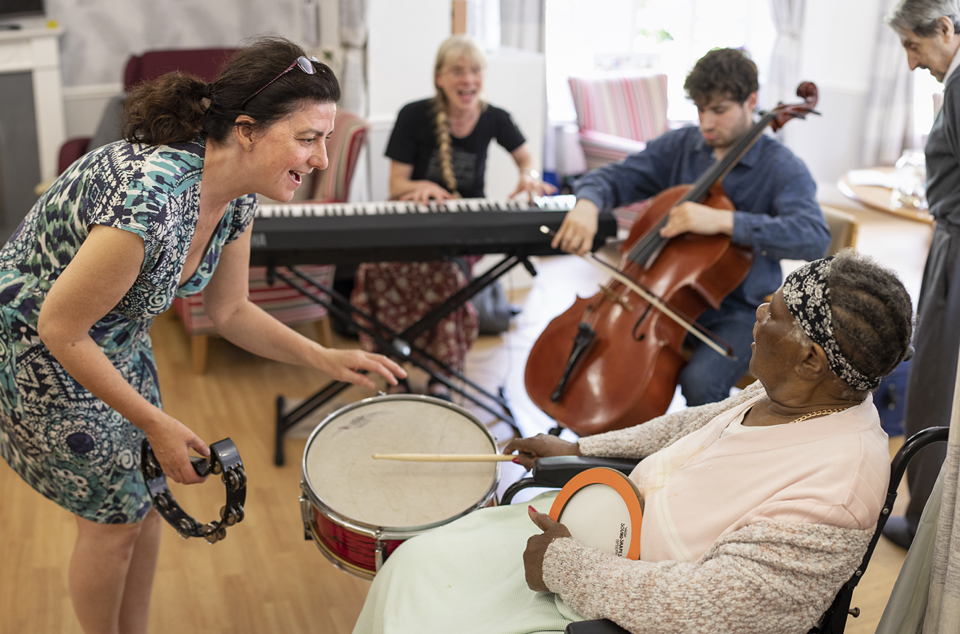 PhD Research Project
We continually test new ways of capturing the impact of our projects through these partnerships with the University of Manchester and HKD Research. We believe that research should be creative, to mirror the programmes themselves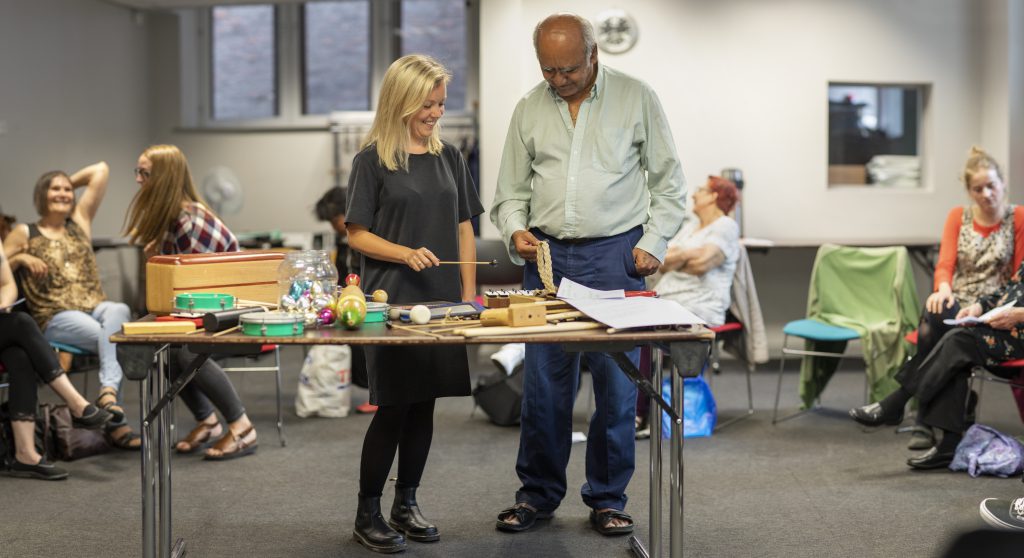 Support our community work.
Donate today.
More of our community work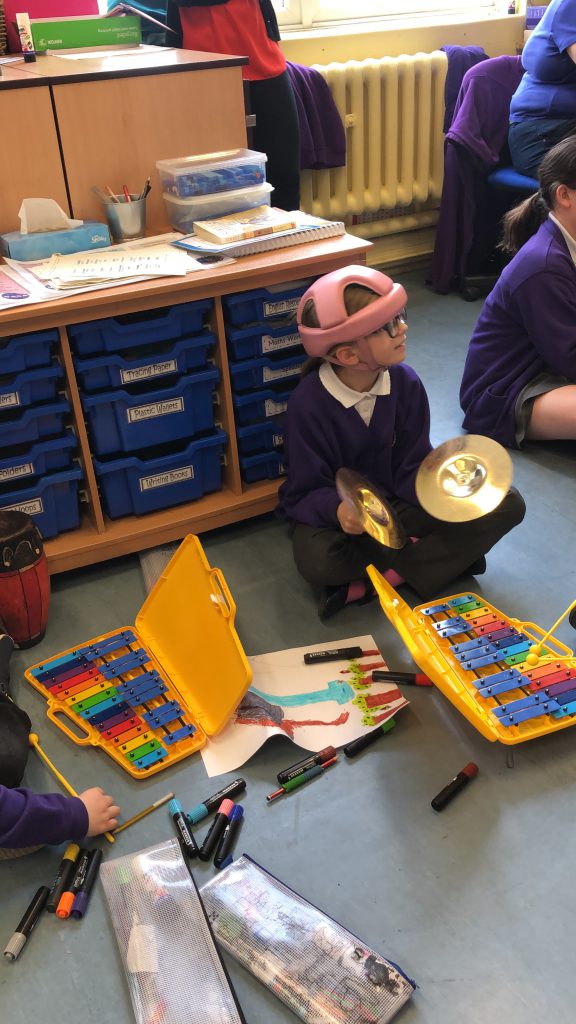 Music and young people
Our schools projects use creativity to promote personal and social development throughout school life.
More info >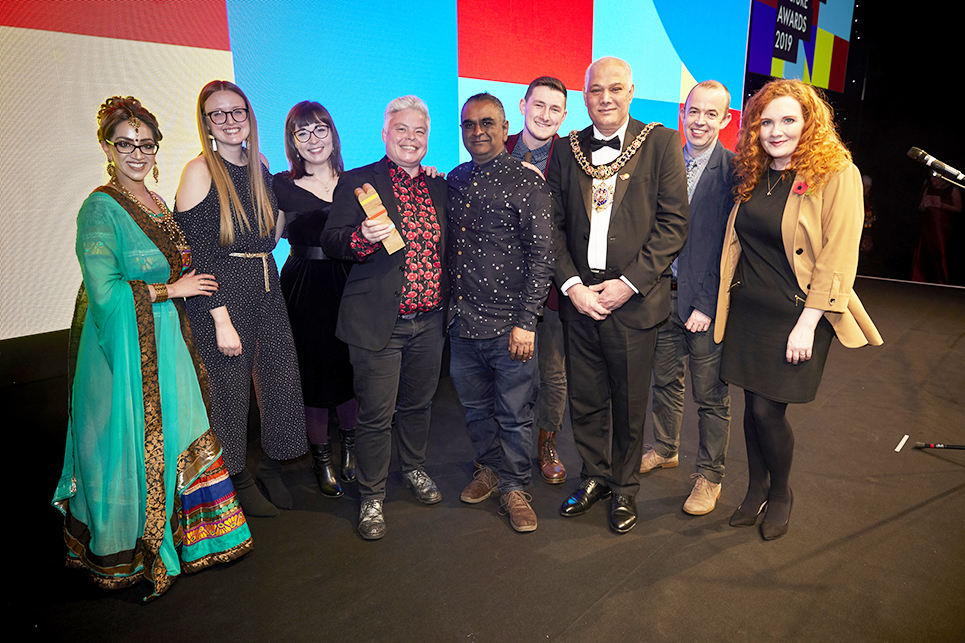 Manchester Cultural Award Winnerss
Manchester Camerata and Louise Wallwein MBE win award for a new theatre piece 'Hidden'.
More info >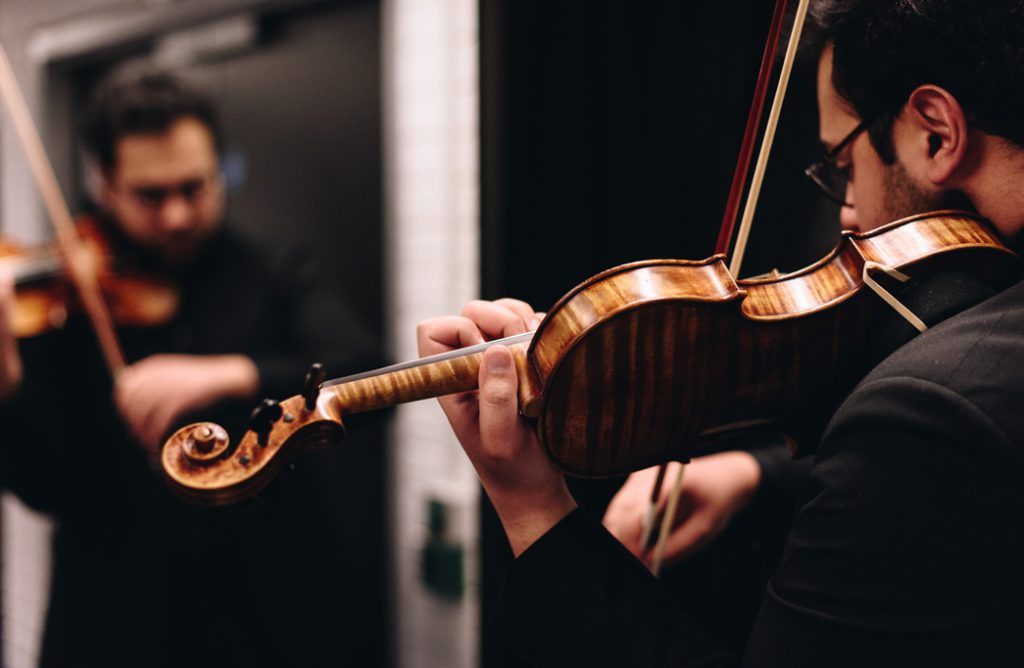 Past Projects
Find out more about our Camerata in the Community work.
More info >