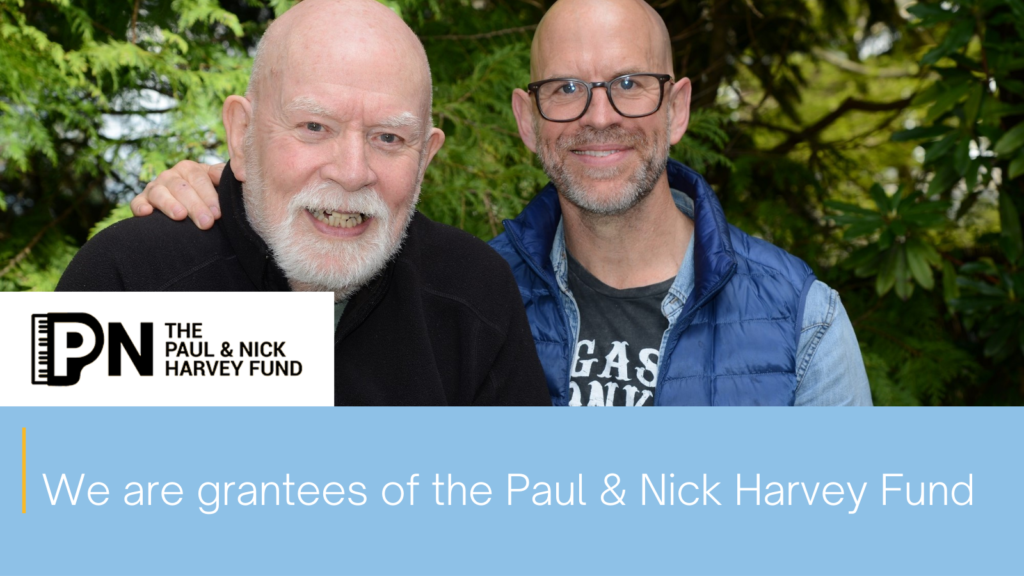 We are delighted to announce that we've been awarded a very generous £31,800 grant from Music for Dementia's Paul & Nick Harvey Fund*, set up specifically to support musical activities for people living with dementia.
Thanks to this funding, we're able to start a new Dementia Memory café at our home in The Monastery in Gorton. This will enable local people living with dementia to write their own music and express themselves, supported by our world-class team of Camerata musicians.
We're also now able to develop, adapt and bring all the benefits that Music in Mind has previously brought to care home residents and professional carers, but this time to family carers of those living with dementia at home.
We couldn't have done this without the support of this amazing grant. Thank you!
And if you'd like to support our vital research-led music and dementia work, please click here
* This fund was made possible by a kind donation from The Hunter Foundation to Paul & Nick Harvey who passed the money to The Utley Foundation for Music for Dementia
Big thank you to Good Morning Britain for featuring this announcement and ITV News as well!
Support Us.
Donate now.