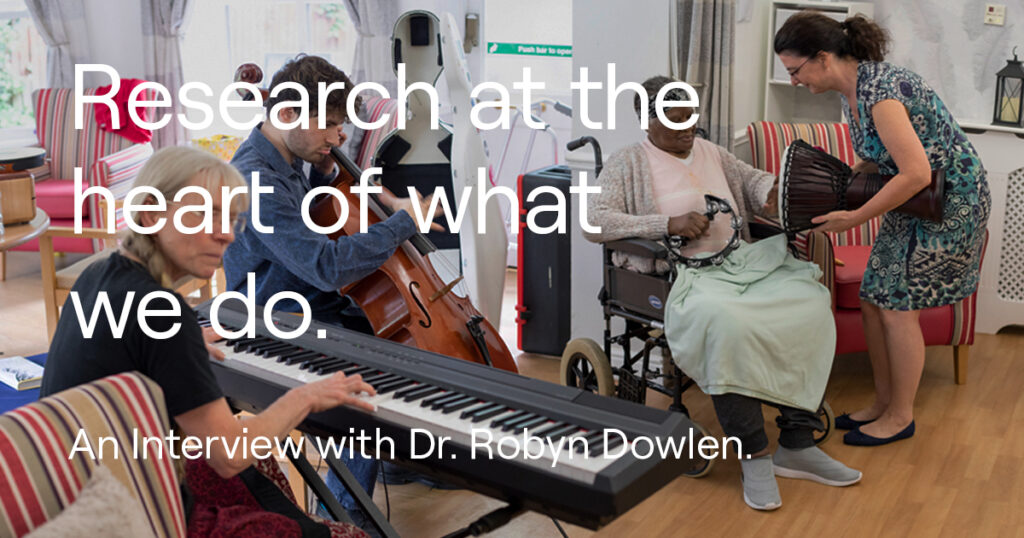 Academic research is a vital part of Music in Mind and allows us to stay at the cutting edge of music and dementia-based therapy. Academically speaking, you could do no better than our neighbours (and long-term collaborators) The University of Manchester. We have a fantastic relationship with the University which has led to Studentships being awarded by the highly prestigious Economic and Social Research Council as part of their CASE programme (also in partnership with Lancaster University).
One such doctorate was awarded to Dr. Robyn Dowlen whose PhD research focused on the 'in the moment' benefits of our Music in Mind programme.
Professor Gabe Mythen, Director of the ESRC NWSSDTP, had this to say about our partnership and Robyn's work:
'As Director – and speaking on behalf of the ESRC North West Social Science Doctoral Training Partnership – I would like to share my admiration and appreciation of the outstanding research collaboration involving one of our PhD funded researchers, Robyn Dowlen, working with Manchester Camerata.
'This innovative and highly impactful project involved exploring the embodied and sensory experiences of people living with dementia. The findings serve to highlight the creativity and musical abilities of people living with dementia and illustrate the value of music in connecting people living with dementia to individuals and meaningful communities of belonging.
'CASE collaborations such as this demonstrate the clear value of social science research undertaken in partnership with external agencies and are a testament to both the dedication of the researcher and the expertise and efforts of colleagues at the partner agency, Manchester Camerata.'
Dr. Dowlen was kind enough to take time out of her busy schedule to talk to us about the merits of Music in Mind; how she ended up studying in the field of music and dementia, and the benefits of our partnership between the ESRC and the University of Manchester.
Learn more in this interview.
Help us continue our life changing dementia work. Donate today.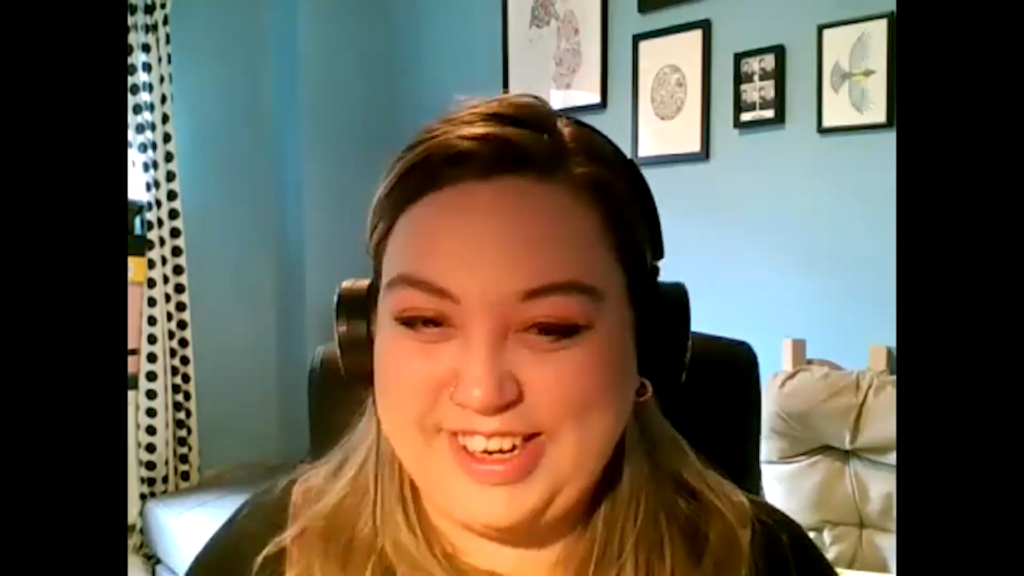 If you would like to read Dr. Robyn Dowlen's PhD findings you can read her recent publication by clicking here.
Support Us.
Donate now.