Concerts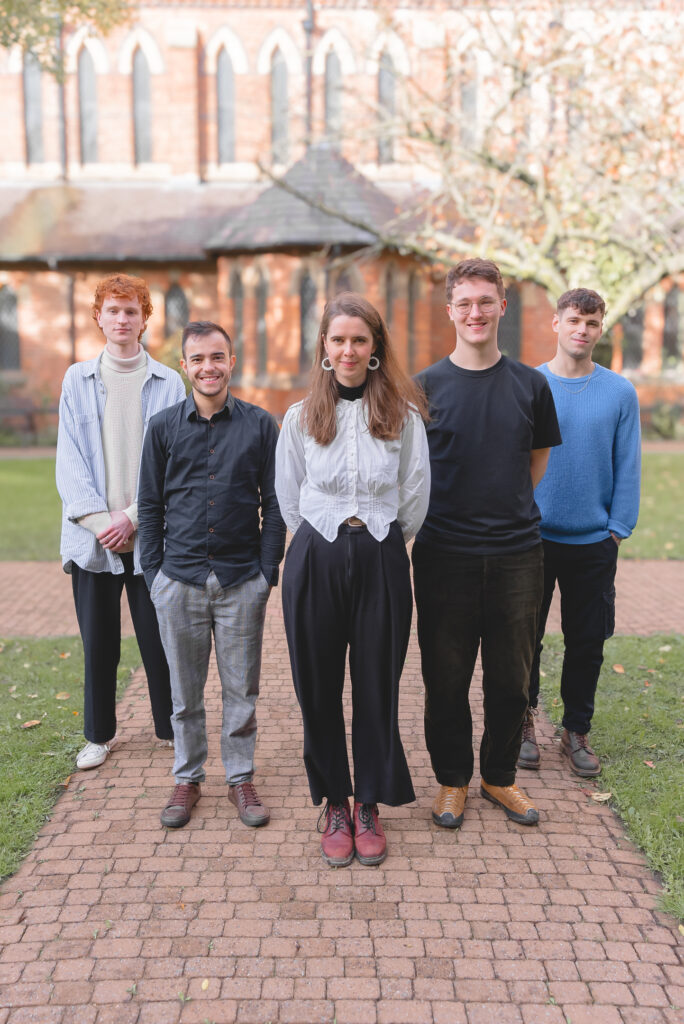 The 23/24 Camerata 360° Ruth Sutton Fellows.
We are delighted to announce the names of the first five recipients of our inaugural Camerata 360° Ruth Sutton Fellowship.
Find out more >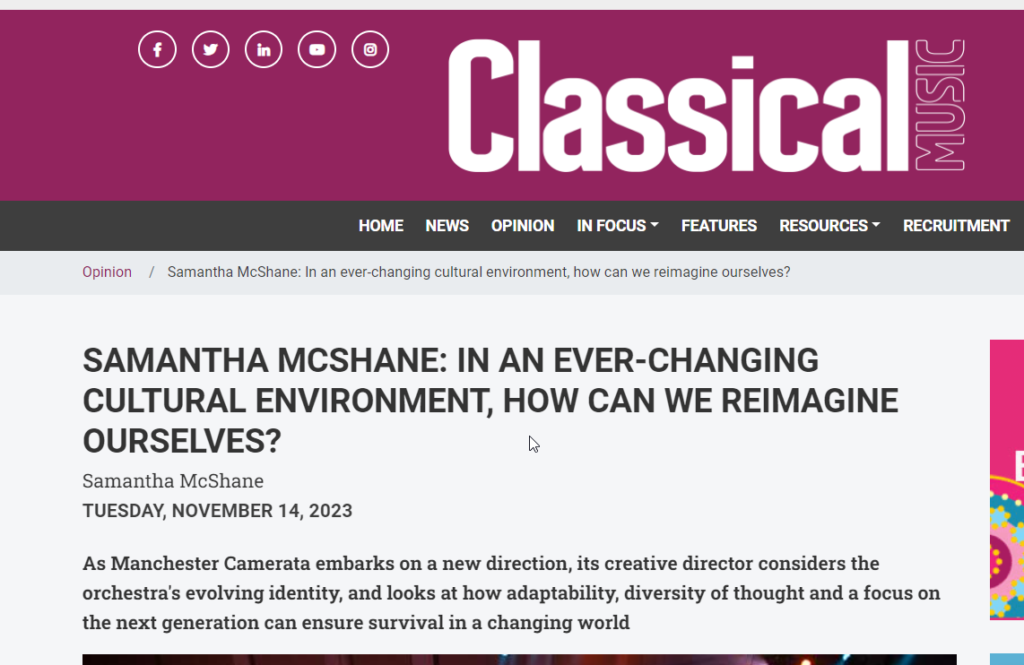 In an ever-changing cultural environment, how can we reimagine ourselves?
Essential Reading! Our Creative Director, Samantha McShane has written this incredible article for Classical Music Magazine.
Find out more >