Today marks the launch of our 23/24 season. Working with three bold new artistic partners and with a host of brand new works premiered for the first time, the season is packed with the quality and diversity we are known for.
This year, we will bring you closer to our performers, presenting works in new and exciting ways. There are classics like our sell-out Messiah at our home in Gorton, but with a twist, and we bring you some of the most exciting soloists and collaborators on the planet – right here in Manchester. 
We believe orchestras and music are for everyone.
So this year, on top of our £3 tickets for Gorton residents, and £5 tickets for students, we are also offering 30 £10 tickets to each show for anyone under the age of 30 with a valid I.D.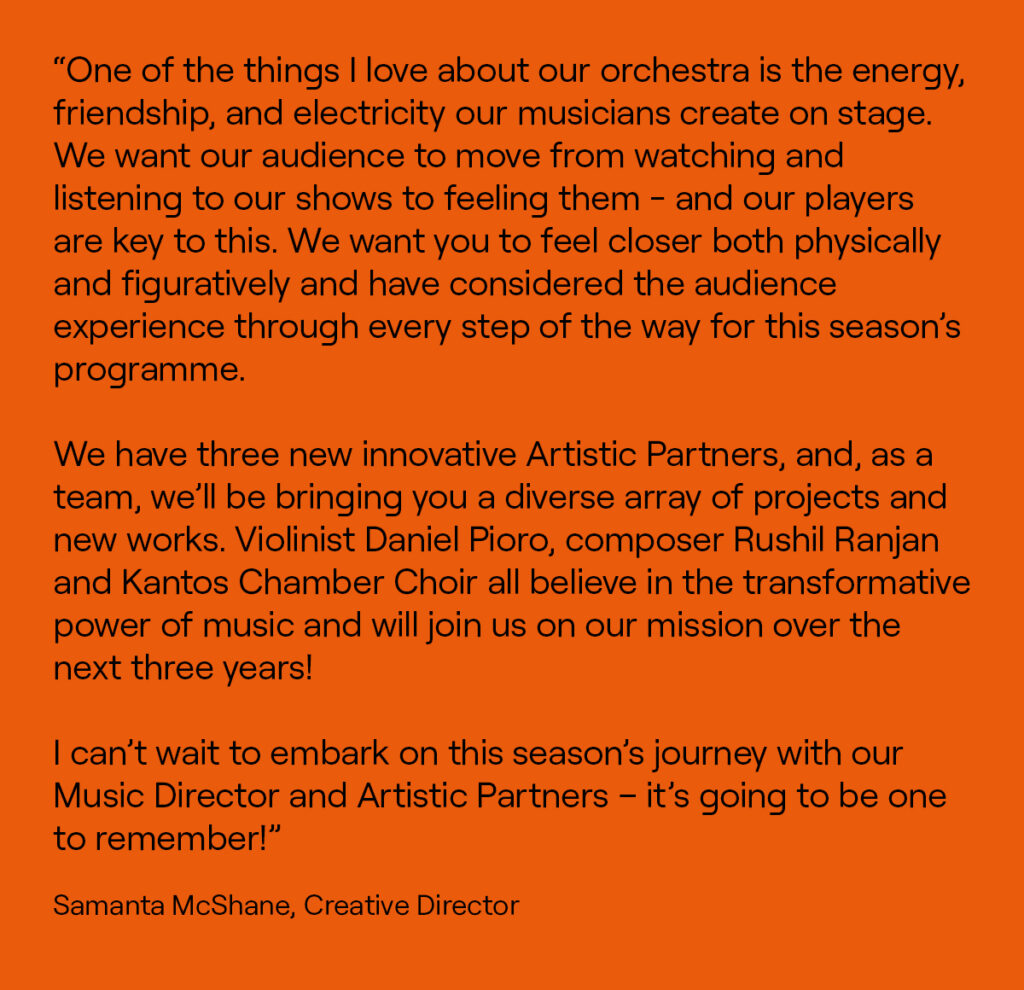 Support Us.
Donate now.