£146k UKRI grant received for our 'Music In Mind' project.
We are delighted to announce that we have recently been awarded a UKRI grant of £146k to support our 'Music in Mind' dementia programme. The grant was awarded as part of £3 million from UK Research and Innovation (UKRI) to projects which tackle the challenges of ageing.
Partnering with Social Sense and the Greater Moments application, we will be working in 5 care homes from Oldham to Eccles, developing new mobile app technology to evaluate better the 'in the moments' benefits of our music-therapy based programme.
Manchester Camerata CEO Bob Riley had this to say about the grant: "This is a great next step in the evolution of our Music in Mind programme. To effectively provide better data on the positive effects of our music-based therapy is of great value to us as an organisation. We are already aware of the tremendous impact our sessions can have on individuals, but to have a large data set from this pilot scheme will be fantastic."
Managing Director of Social Sense Gary Lovatt says:
"We are thrilled to have been chosen by Manchester Camerata as their partner and to have this opportunity to test out a new and innovative way of using the Greater Moments app and reporting platform.
We're looking forward to getting stuck in and seeing where this partnership might take us throughout this project and beyond"
Find out more about our music and dementia work here >
Find out more about the UKRI grants awarded >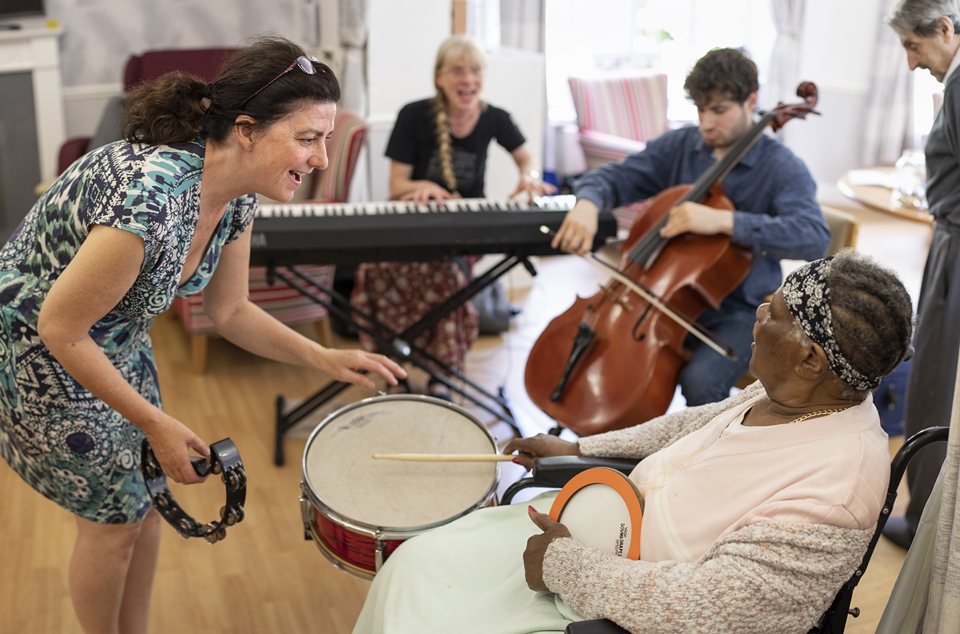 Support Us.
Donate now.