£146k UKRI grant received for our 'Music In Mind' project.
We are delighted to announce that we have recently been awarded a UKRI grant of £146k to support our 'Music in Mind' dementia programme. The grant was awarded as part of £3 million from UK Research and Innovation (UKRI) to projects which tackle the challenges of ageing.
We will be working in 5 care homes from Oldham to Eccles, developing new mobile app technology to evaluate better the 'in the moments' benefits of our music-therapy based programme.
Manchester Camerata CEO Bob Riley had this to say about the grant: "This is a great next step in the evolution of our Music in Mind programme. To effectively provide better data on the positive effects of our music-based therapy is of great value to us as an organisation. We are already aware of the tremendous impact our sessions can have on individuals, but to have a large data set from this pilot scheme will be fantastic."
Find out more about our music and dementia work here >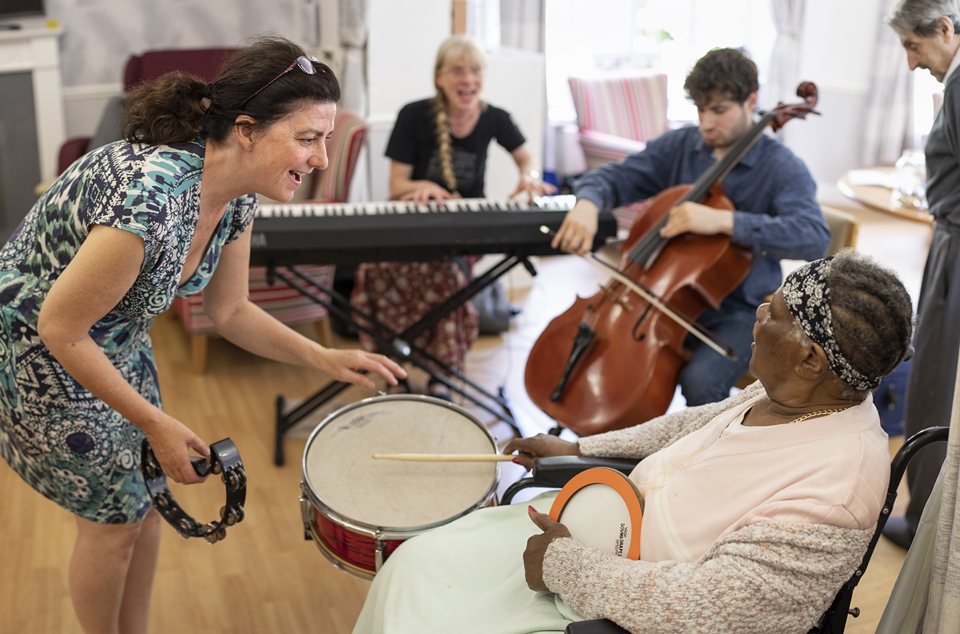 Support Us.
Donate now.