Why do we exist?
Bob's blog
A message from
our CEO Bob Riley
Over recent months this question has focused us even more on making music that really matters to people, and which can stimulate positive change.
As we find our way through the next year, we want to tell the stories of our communities and audiences more directly than ever before and involve those same people in how we do that. This isn't specifically about Covid-19, but a desire to ramp up our contribution, in a practical & meaningful way, to the feeling of 'community' that it has highlighted for us all.
Two stories struck a chord with me.
Audrey Mattis has been working in Nightingale Hospital North West in this last 2 months. That's not what she normally does, but she wanted to make a difference. Janet Fulton was exactly the same, it wasn't what she normally does and definitely outside of her comfort zone, but she put herself forward to work for the Yorkshire Ambulance Service to help handle the huge volume of calls. Both were acts of giving and kindness, coming from a desire to be part of a community which was struggling.
When these two amazing people return to what they normally do, it will carry an even stronger sense of giving and community, and make more impact than it did before. That's all to the benefit of Camerata, because Janet is our Principal Percussionist who leads the Dementia Music Therapy work we deliver in care settings – see info about that in this Sky News piece below.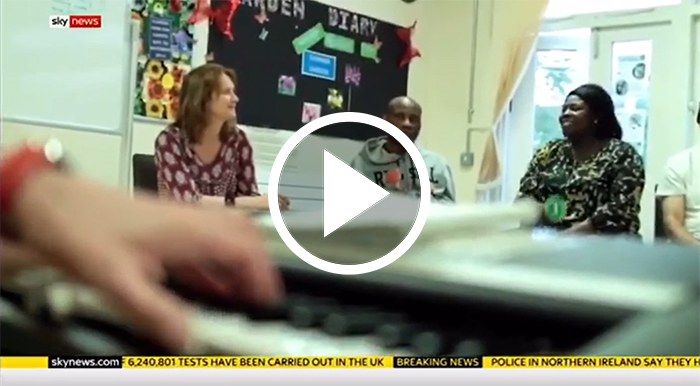 And Audrey is the inspirational director of our Artistic Partners – AMC Gospel choir who you can listen to here…
Manchester Camerata is built of passionate individuals like these two, always striving to put our community first.
This is my invitation to you, to get involved with this organisation, the ideas and stories it tells, and the communities and artists that do that. Hope to hear from you…and put your hands together for Audrey and Janet.
Bob
Support Us.
Donate now.