Music Café at The Monastery.
Last night our weekly Music Café from our home The Monastery in Gorton was featured on ITV News. Ann O'Connor from ITV described the Café as 'Simple, effective and often magical'. You can watch the news report and read the full story here.

The Music Cafe provides free music-making workshops for people living with dementia and carers, plus information and training on how to use music at home to help your loved ones.
These free music sessions run every Wednesday, get there 10:30 for an 11am start.
Join a network of family carers and people living with dementia to learn more about how music can help you and your loved ones.
For more information, please contact Emma Arnold on: earnold@manchestercaerata.com
This Café has been generously funded by Music For Dementia's Paul and Nick Harvey Fund.
HOW TO GET TO THE MONASTERY
There is ample free parking at the venue. If you are travelling on public transport, The Monastery is situated between Belle Vue, Ashburys and Gorton train stations and is also on the 205, 230 and 231 bus routes.
For sat navs use: The Monastery, 89 Gorton Lane, Manchester, M12 5W
Click here to support our dementia work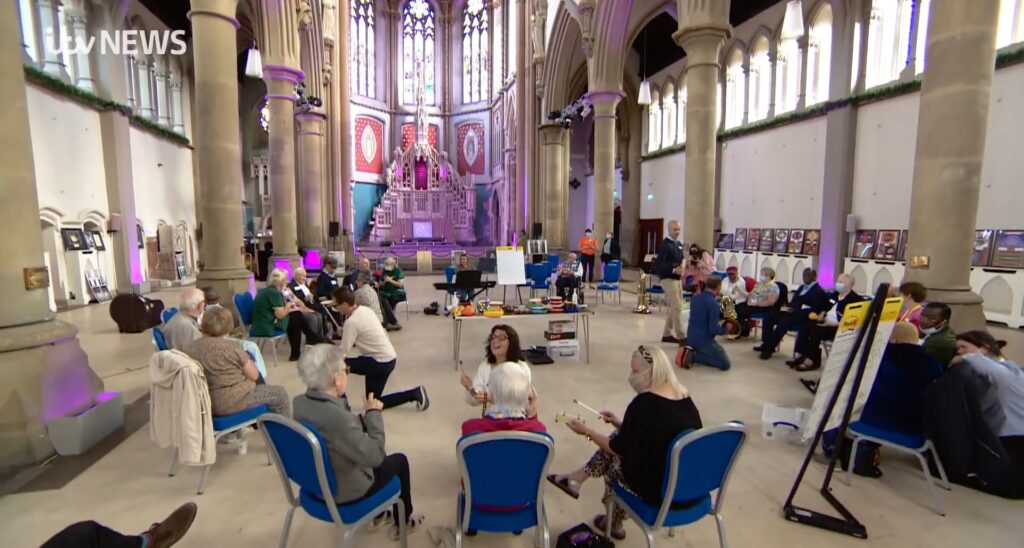 Support Us.
Donate now.