Unlocked Voices incoming!
Our Camerata in the Community team have been working on an exciting new project in collaboration with Orchestras Live, East Riding of Yorkshire and Active Withernsea, as the next part of the Classically Yours programme.
'Unlocked Voices' is an online choir, made up of our friends from Withernsea Ladies' Choir composer Richard Taylor , and Lynne Fell and Janet Fulton, two of our fab musicians.
The group got together every other week during lockdown, and wrote their own song for Withernsea (as well as fitting in a kitchen samba, a solo performance by a Camerata musician and a Mindfulness session in each rehearsal, all in just an hour!).
This song was then recorded individually over Zoom by the choir, and orchestrated by Richard. A group of 14 of our musicians met at Stoller Hall and recorded their song, which is going to be turned into a short film as well as getting its premiere on Withernsea's Seaside Radio at 5:45 on the 28th of November.
It's also going to be part of a series of short films for care homes in and about Withernsea, that the orchestra has visited before but now can't access because of the pandemic.
Watch project manager Emma Arnold talk a bit more about the project: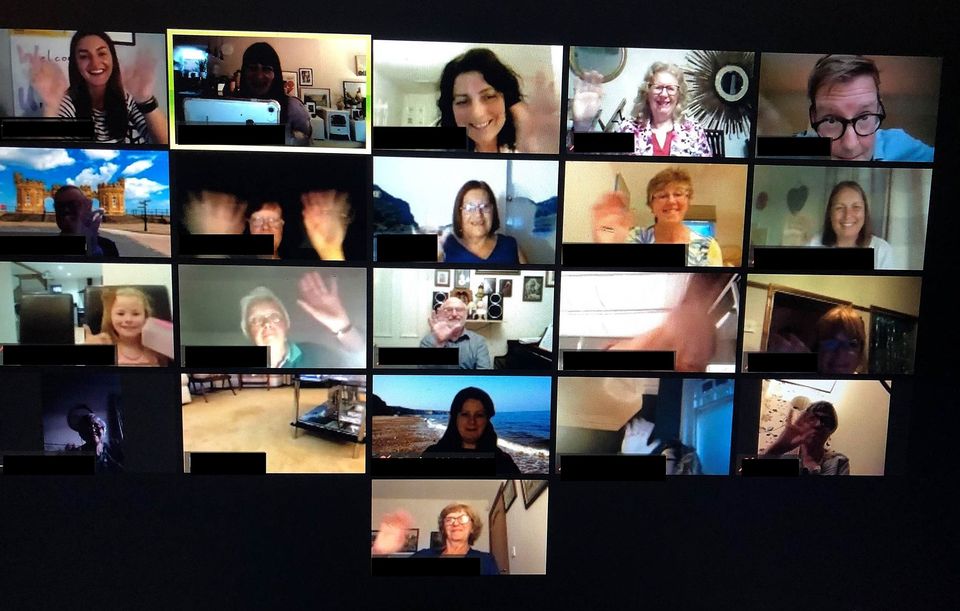 Support Us.
Donate now.