"The Camerata knows that music is a spiritual medicine… we are telling a story with every note. What we see in the score is only the envelope; we have to play the letter, which is invisible" – Gábor Takács-Nagy
Many thanks to Jessica Duchen for her latest feature in the Sunday Times about our Music Director Gábor Takács-Nagy.
The interview covers Gábor's career as well as the trauma around his monumental move from playing the violin to conducting.
The article came out ahead of the latest in our Untold film series which focuses on Gábor's time leading the Takács Quartet and how he had to stop playing with them.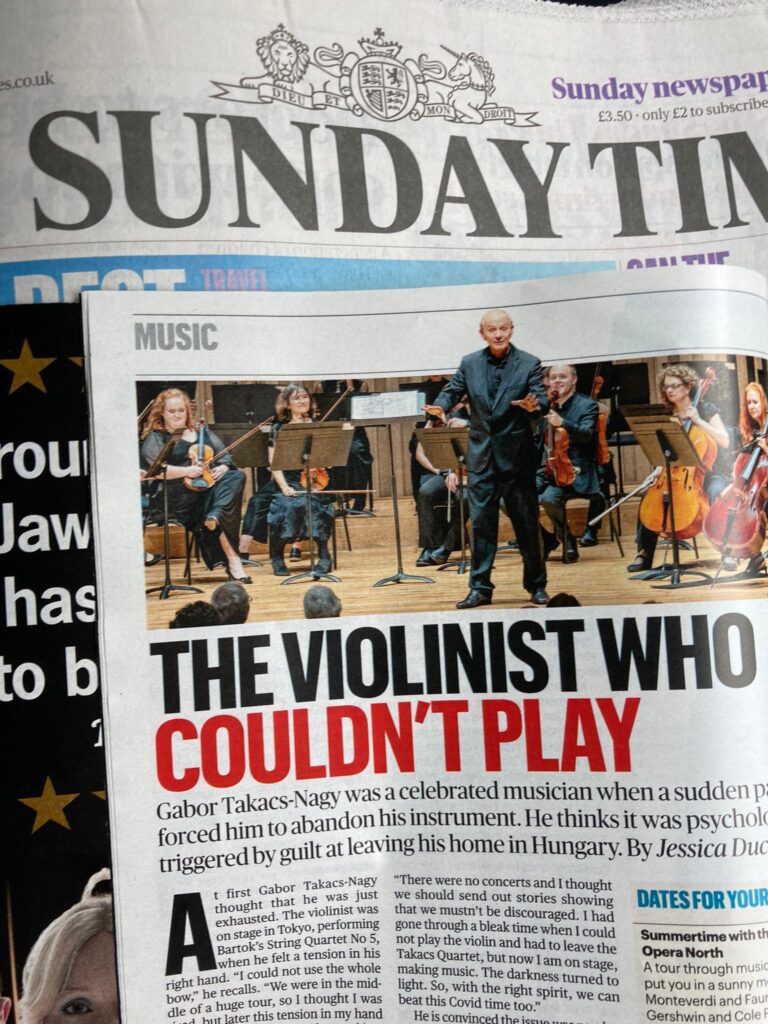 Support Us.
Donate now.