The People Make The Place – Mag North Review
Last week we had one heck of a party!
The People Make The Place was a sold-out, jammed-pack celebration of our home of Gorton.
St Peter's RC High School, Old Hall Drive Academy, All Saints Primary School, HideOut Youth Zone and participants from our very own Music Cafe performed on stage songs they had written accompanied by our world-class musicians and composers. We were so proud of everything they achieved.
As well as our local superstars, we had the world premiere of 'Carved in Gorton Stone', composed by Alex Ho, who was on loan to us from the Royal Philharmonic Society. 'Carved in Gorton Stone' was inspired by Alex's recent visit to Gorton and really brought Gorton's history to life.
A big thanks to Mag North for coming down to review the evening!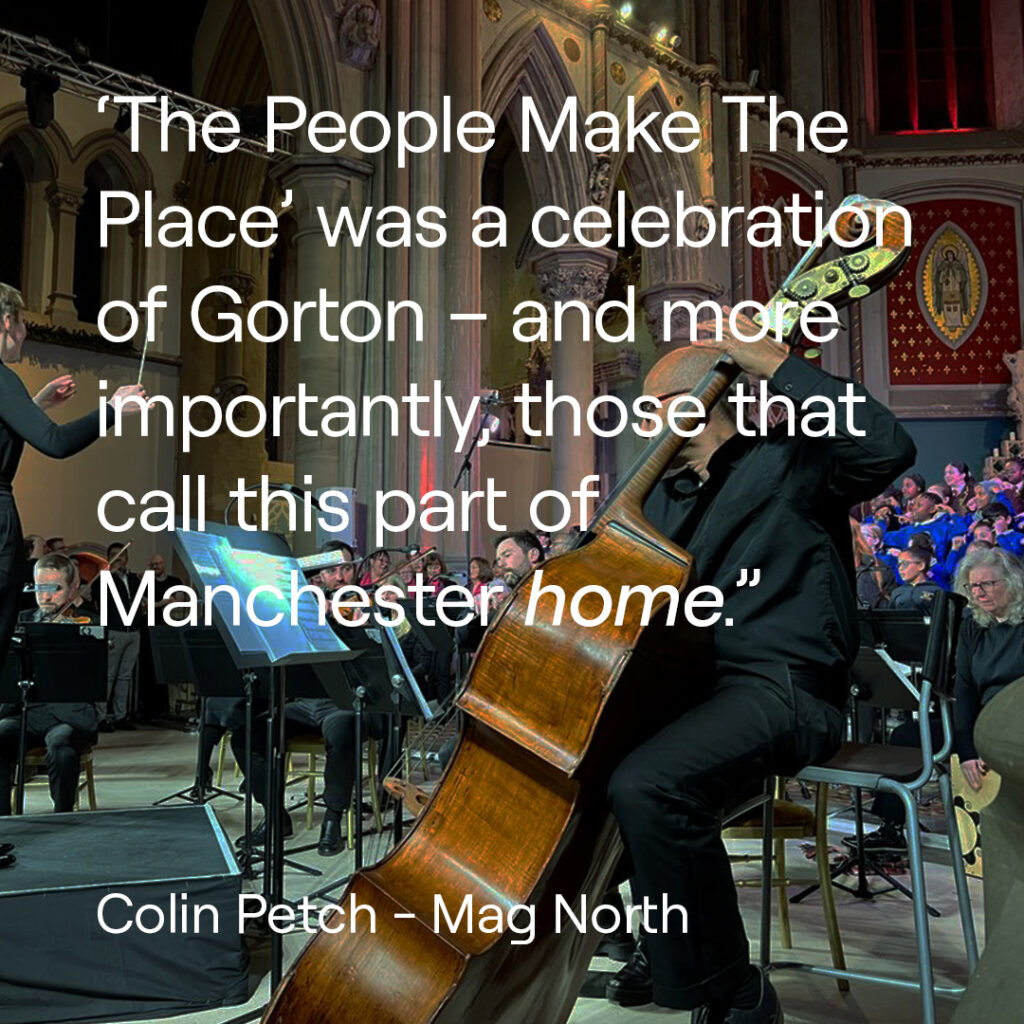 Support Us.
Donate now.