This week our orchestra is situated in the gorgeous grounds of the Nevil Holt estate performing La traviata with Nevill Holt Opera.

Nevill Holt launched its first season back in 2013 although the grounds of the house date as far back as the 13th century. This year, due to the pandemic, NHO is moving performances outside in their biggest and most ambitious festival to date. Performing on a purpose-built outdoor stage set in the stunning grounds of the house, Nevil Holt will be seeing our Camerata play a string of dates performing Verdi's tragic love story – La traviata
Conducted by Nicholas Chalmers, with an all-star cast and incredible staging, this looks to be the production of the summer.
We caught up with NHO Managing Director Annie Lydford ahead of tonight's performance:
"It has been a joy working with Manchester Camerata throughout this project. This summer's opera festival has been quite a challenge as we aim to welcome our largest ever audience to a temporary outdoor theatre at Nevill Holt during these difficult times. After the last 18 months, it matters to us that we present something brilliant for audiences to enjoy. The adventurous and bold way that Manchester Camerata has approached this collaboration has played a major part in its realisation. [Earlier this week] were the first Stage and Orchestra rehearsals at Nevill Holt, and the players just sounded extraordinary. We can't wait to share this project with a live audience later."
Neither can we Annie!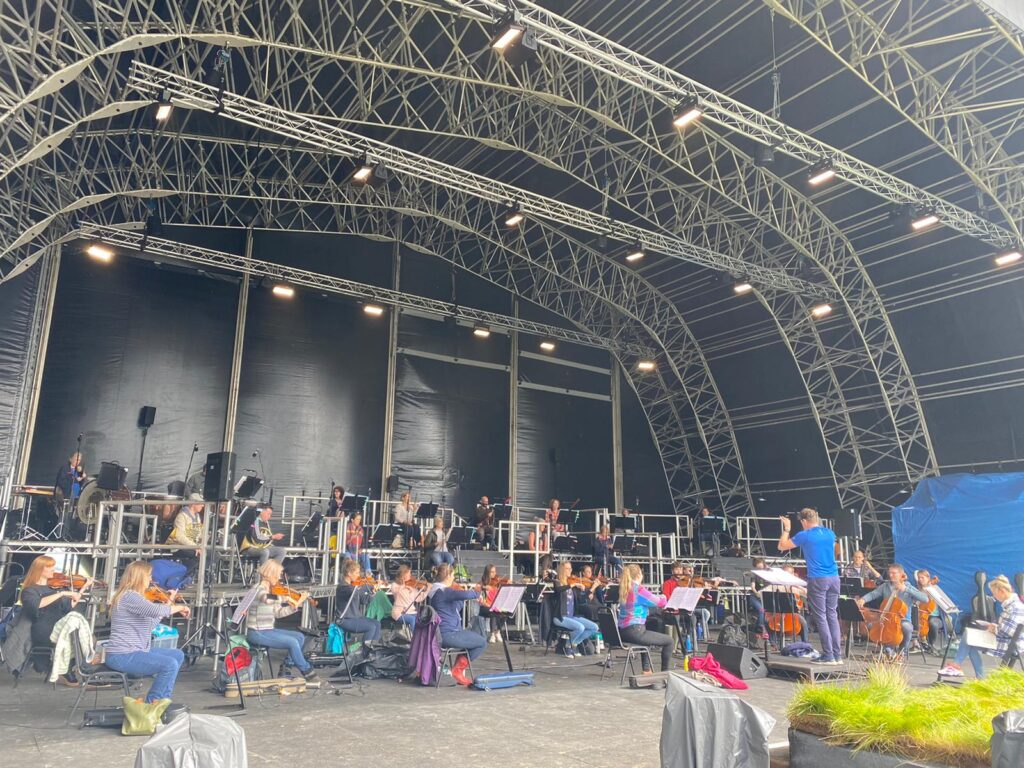 Support Us.
Donate now.