'Music that has helped me stay calm and positive' A quick Q&A with Daniel Kidane
Daniel Kidane and Manchester Camerata go waaaaay back.
RNCM Alumni Daniel, took part in the composer project we ran with RNCM in 08/09 and it was Manchester Camerata who gave Daniel his very first commission for his piece 'Feuersturm' in 2010. Fast forward 11 years and Daniel has been incredibly busy working with the CBSO, Royal Scottish National Orchestra, Seattle Symphony Orchestra and also the BBC Symphony Orchestra at the Last Night of the Proms.
We are delighted to be working with Daniel again, this time, another commission for his piece 'Be Still' which will be premiered at our 'All Time Is Eternally Present' Live Stream.
Here's what Daniel says about his recent Camerata commission: 'Written towards the end of 2020, 'Be Still' is a reflective piece on the year gone by. In a year where lockdowns became a thing, the idea of time became more apparent to me as everyday markers, such as meeting with friends and family, travelling or attending concerts vanished.
'Whilst writing 'Be Still' the opening lines of TS Eliot's 'Burnt Norton', the first of his 'Four Quartets', came to mind:
'Time present and time past
Are both perhaps present in time future
And time future contained in time past
If all time is eternally present
All time is unredeemable'
Here the world premiere of Daniel's composition 'Be Still' conducted by Pekka Kuusisto on our 'All Time is Eternally Present' on Friday 26th February.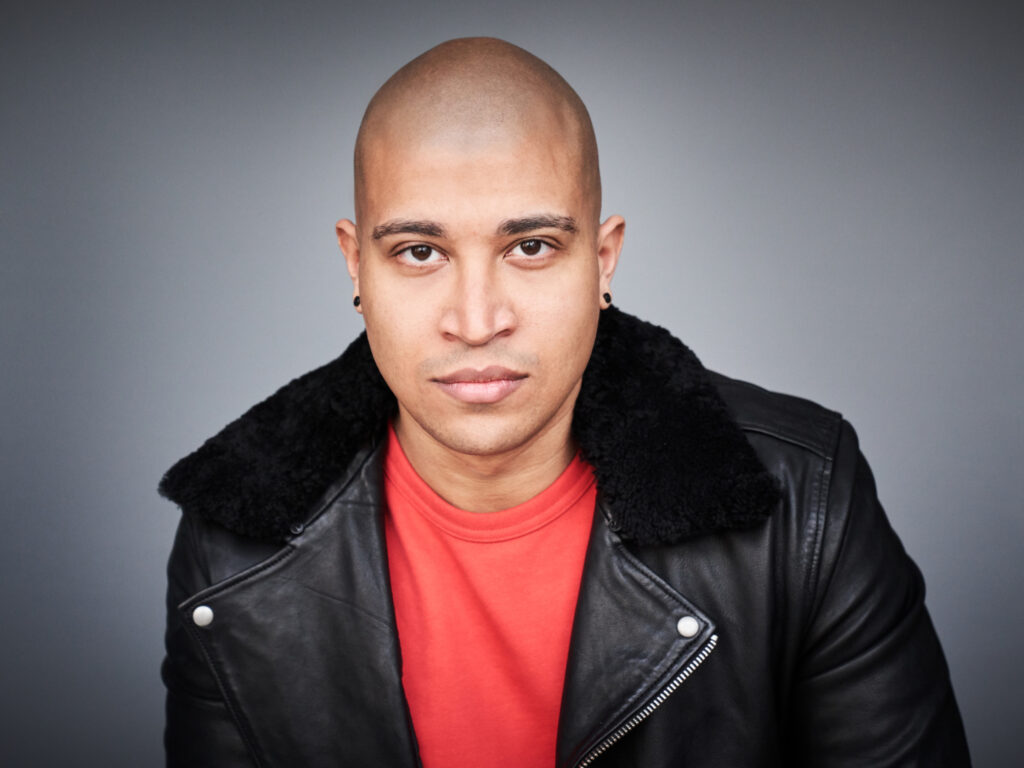 We caught up with Daniel recently for a quick Q&A to learn a bit more about him and what he's been up to recently…
Manchester Camerata: Hi Daniel, the obvious one to start with but what first got you into music?
Daniel Kidane: I remember taking up the recorder in primary school. I don't remember exactly why I decided to give it a go, but I remember enjoying it immensely.
MC: What are you listening to right now?
DK: During lockdown I've been listening to music that has helped me stay calm and positive – mindfulness music if you will. A track that I like to listen to every now and then is Moby's 'LA12'
MC: You've worked with some fantastic people, who would you most like to collaborate with next?
DK: Having worked with Pekka Kuusisto on my latest Manchester Camerata piece 'Be Still', I'd love to work with him again – he's a cool cat and he gets my musical language. As a former violinist, writing a violin concerto is definitely on my to do list.
MC: How have you been passing time during lockdown?
DK: Writing slower music and expanding my own musical language. The pandemic and subsequent lockdowns have given me the urge to write music that is less charged.
MC: Controversial question, what's your least favourite musical instrument?
DK: I don't have one. All instruments are wonderful in their own different ways and you never know as a composer, when a particular instrumental sound may tickle your fancy.
MC: Other than your composition with Camerata is there anything else we should be looking forward to seeing from you this year?
DK: I'm currently writing a choral work for the choir of Merton College Oxford. Stay tuned for updates about the performance.
Support Us.
Donate now.