Manchester Camerata announce new Leader and Associate Leader
We are happy to announce we have appointed a new Leader in Caroline Pether, and Associate Leader in Katie Stillman.
With these two fantastic musicians, we look forward to bringing amazing music making to our communities.
Caroline is also leader of the chamber orchestra Sinfonia Cymru, is a Violin Tutor at the Royal Birmingham Conservatoire and was previously the leader of the award winning Zelkova Quartet.
Caroline says: "I'm delighted and honoured to take up the Leader position at Manchester Camerata. I've already enjoyed eight years of inspiring music-making with Gábor and the wonderful musicians of this orchestra, and I look forward to many more. There is no doubt that this is an extremely difficult time for musical organisations, and our orchestra is no exception. I endeavour to raise awareness of our industry's plight and garner much-needed support for the orchestra and our wider freelance community. Having played last week in Manchester Camerata's first concert with an audience since March, I'm holding on to my passion for sharing music with our audiences, and looking forward to when we can do it regularly again."


I'm delighted and honoured to take up the Leader position at Manchester Camerata.

Caroline Pether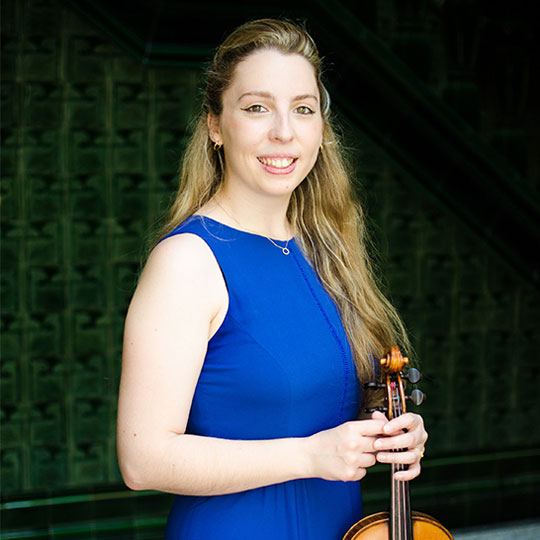 Katie alongside being appointed as our associate leader has recently joined the Villers Quartet which has developed a reputation as exceptional interpreters of British composers. She was a founding member of the Barbirolli Quartet which performed extensively throughout Europe, also teaches violin and chamber music at Chetham's School of Music, and pedagogy at the Royal Northern College of Music.
Katie says : 'I am delighted to accept the position of Associate Leader of the Manchester Camerata. I love the energy and commitment of my colleagues at Manchester Camerata and am looking forward to working closely with the wonderful Caroline Pether. I can't wait for some more music making!'


I love the energy and commitment of … the Manchester Camerata

Katie Stillman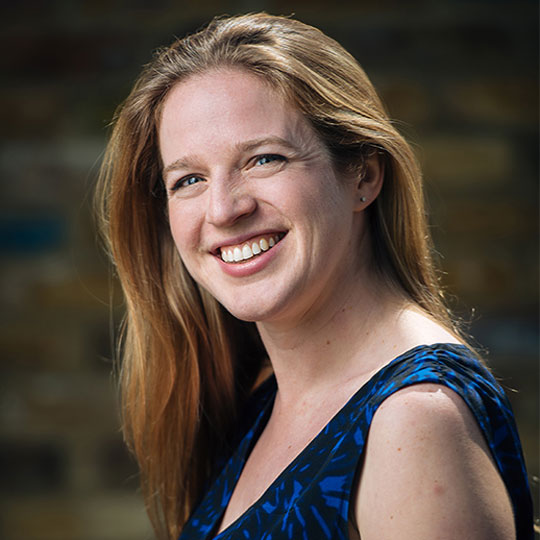 Bob Riley our CEO says: 'More than ever before, we all need the strongest leadership possible. That's why at Camerata, we're so delighted that Caroline will be the Orchestras Leader, and I know the creativity, quality and impact we always strive for, is also at the heart of everything she does. It's all about team work here, and therefore it's a double delight that the fantastic Katie Stillman will join us as Associate leader. Having two such committed and outstanding people and players in our team, puts us in a great position for the challenges and opportunities ahead.'
We are delighted with our new appointments and can't wait to share their incredible talent with you!
Support Us.
Donate now.