Janáček – Mládí Premiered on Gramophone.co.uk
Yesterday saw our recording of Janáček's Mládí premiered over on Gramophone.co.uk.
Mládí or 'Youth', was written by Janáček in his late 60's as "a kind of memory of youth", the wind sextet was critically acclaimed upon its completion in 1925.
Recorded at the ever beautiful Stoller Hall by Apple and Biscuit.
Flute: Amina Hussain
Oboe: Rachael Clegg
Clarinet: Mandy Burvill
Bass clarinet: Daniel Bayley
Bassoon: Ben Hudson
Horn: Naomi Atherton
Read Gramophone article here >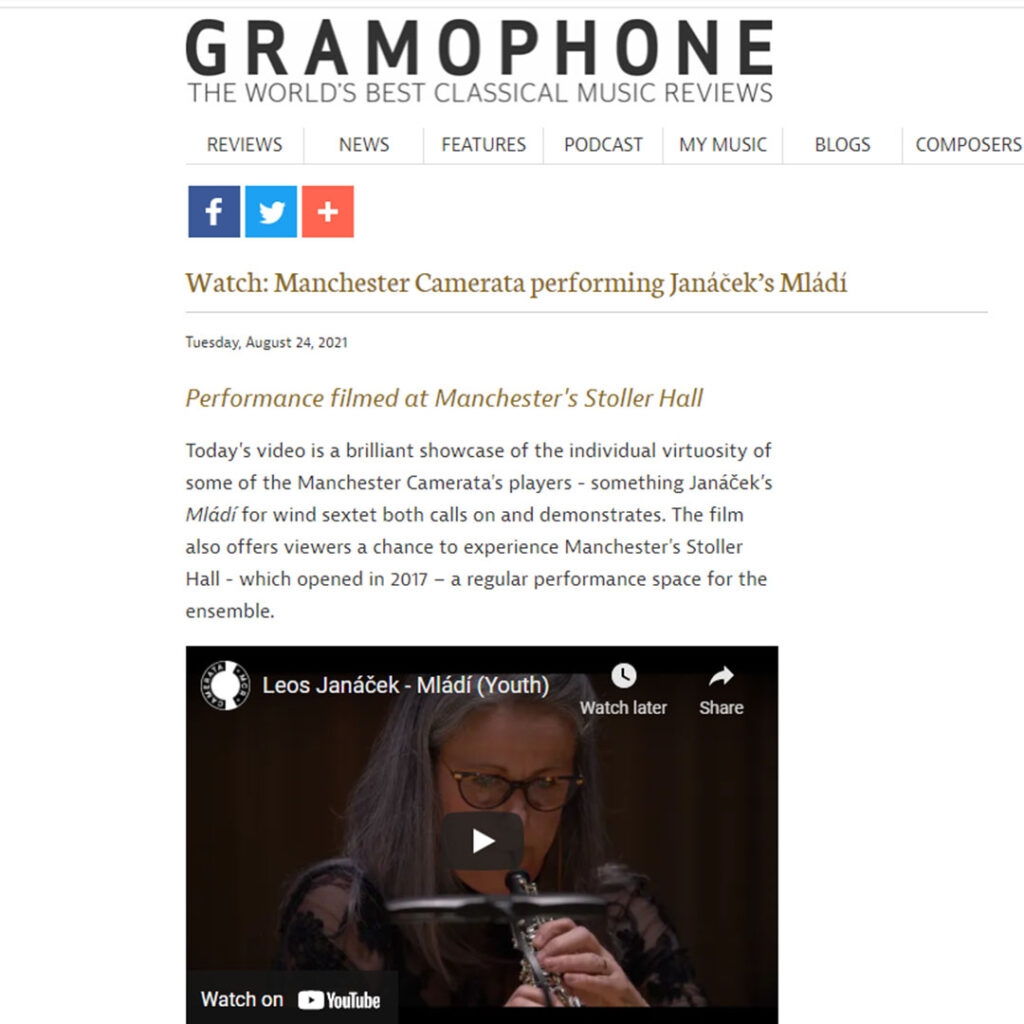 Support Us.
Donate now.