How should Mozart's unfinished Requiem from 1791 be completed in the 2020s?
It is an infamous and cruel irony that when Mozart passed away in 1791, he was still in the middle of writing his Requiem (Mass for the Dead), rendering his final work incomplete.
Various composers and musicologists have since tried their hand at answering how Mozart would have gone on to complete the work, but our collaboration with British-Lebanese composer Bushra El-Turk and South African librettist Stacy Hardy asks a different question: how should Mozart's unfinished final work from 1791 be completed in the 2020s?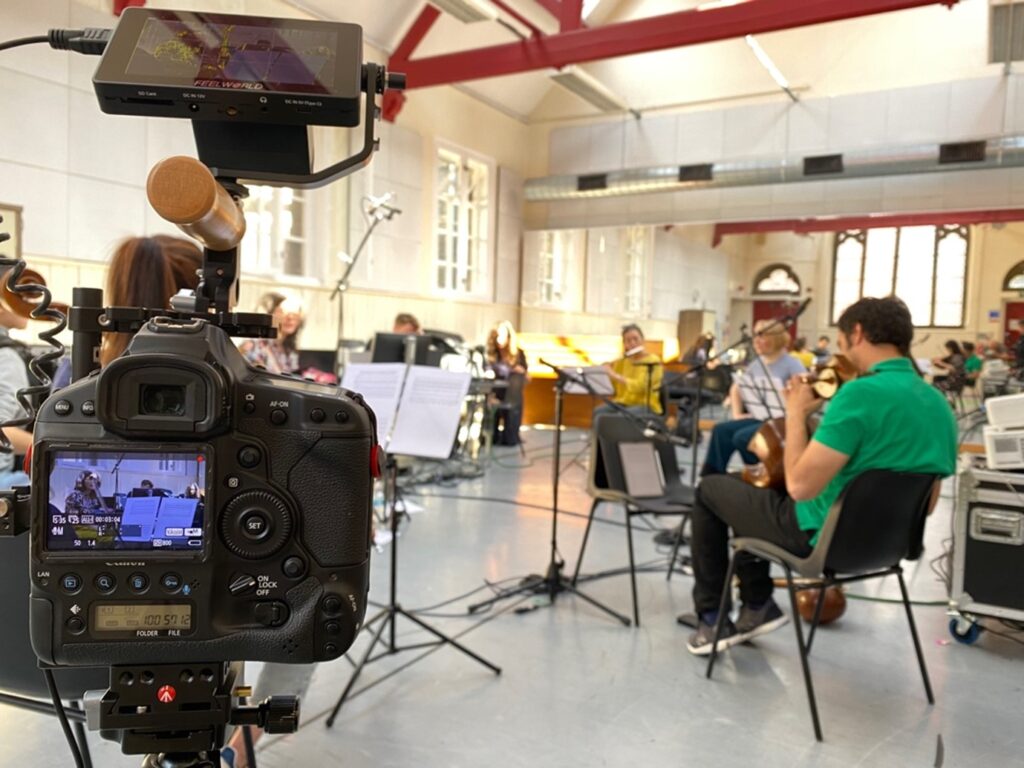 Last week, we came together in a very sunny Sheffield to delve deeper and push beyond the sketches Mozart left behind, radically reshaping the Requiem by combining it with our modern understandings of death, trauma, mourning, despair, faith, and identity. The inspiration for the work draws from rituals originating in the global South, alongside Western practices of grieving. Stacy Hardy's libretto calls upon letters from the women in Mozart's life and operas, as well as from grieving communities in South Africa and the UK. The eventual work will combine music, ritual, and visual art to create a multimedia piece: a reimagination of Mozart's Requiem for our time.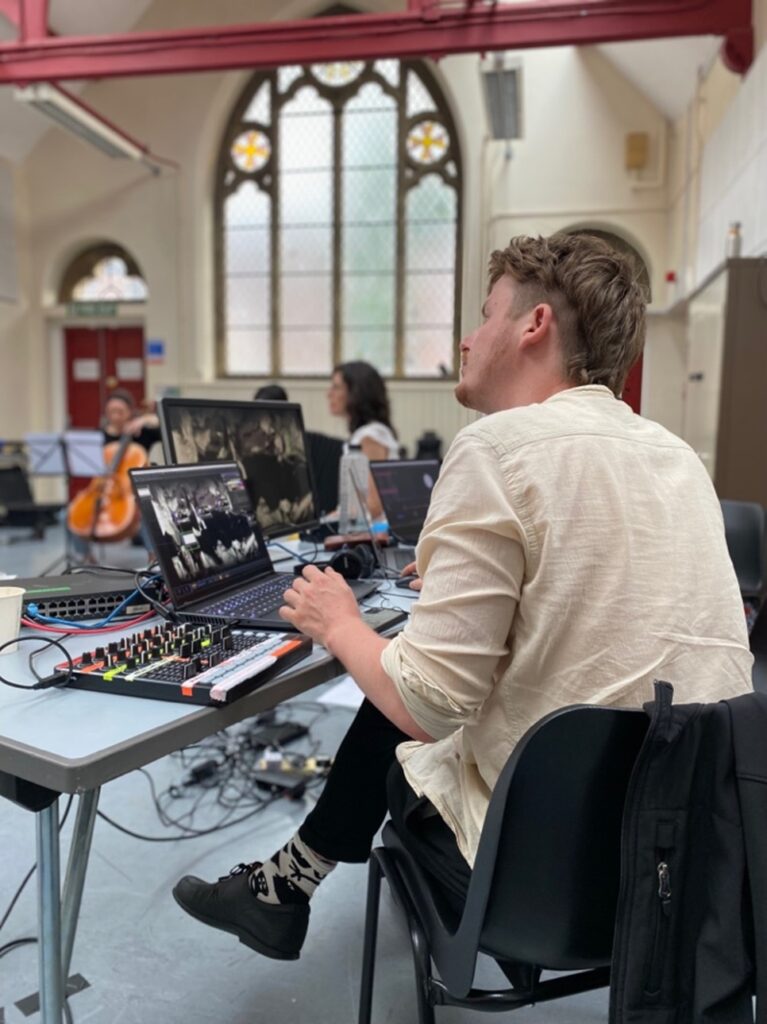 El-Turk's unorthodox ensemble is currently comprised of Accordion, Cello, Flute, Soprano, Kamancheh, Qeychak and Taegum, all of whom she lead through an experimental and exploratory journey, cutting and stitching from Mozart's original themes and harmonies, allowing something new to meld and melt into existence. Stacy Hardy, speaking over Zoom, introduced us all to her writing process as a librettist, as well as the incredible artistry of guitarist and vocalist Sibusile Xaba. His recorded performance of Tribute to the Mother temporarily took us away from the hills of Sheffield to the Magaliesberg Mountains of South Africa.
Over the course of two days, Mozart's original sketches were sent through a time vortex, stretched, compressed, folded and ironed into a new musical fabric. A bricolage of hocketing, the Iranian Mourning (عزاداری) mode, Mozart's Classical melodies, and many more sound worlds were weaved together, as all involved discovered a shared musical space and understanding. The eventual result will be a magical and haunting alchemy of sound spanning centuries, continents, and cultures.
Keep your eyes and ears peeled to see where this exciting project leads…
Max Thomas (Creative Producer)
Artists
Bushra El-Turk Composer
Stacy Hardy Librettist
Nina Dunn Creative Video Artist
Jakob Huetter Video Artist
Simon Keefe Musicologist and Historian
Faraz Eshghi Sahraei Kamanche & Quechak
Hyelim Kim Taegum
Sarah Dacey Soprano
Sarah Whewell Flute
Peggy Nolan Cello
Qianyu Zhang Accordion
Support Us.
Donate now.