Last Christmas we set about helping our friends at HideOut Youth Zone start their very own choir.
Working with Adee Lifshitz from AMC Gospel Choir and composer and arranger Richard Taylor, the team held weekly workshops to write and sing their very own song.
After several practices and a lot of teamwork, the choir had written an incredible Christmas carol: 'The Best Present of the Year'.
Then, with a few nerves, the choir made their debut performance in front of a 550 strong audience at our annual Festive Happening concert.
We're so proud of everyone involved!
Watch this short film here about their journey.
Find out more about our work with young people >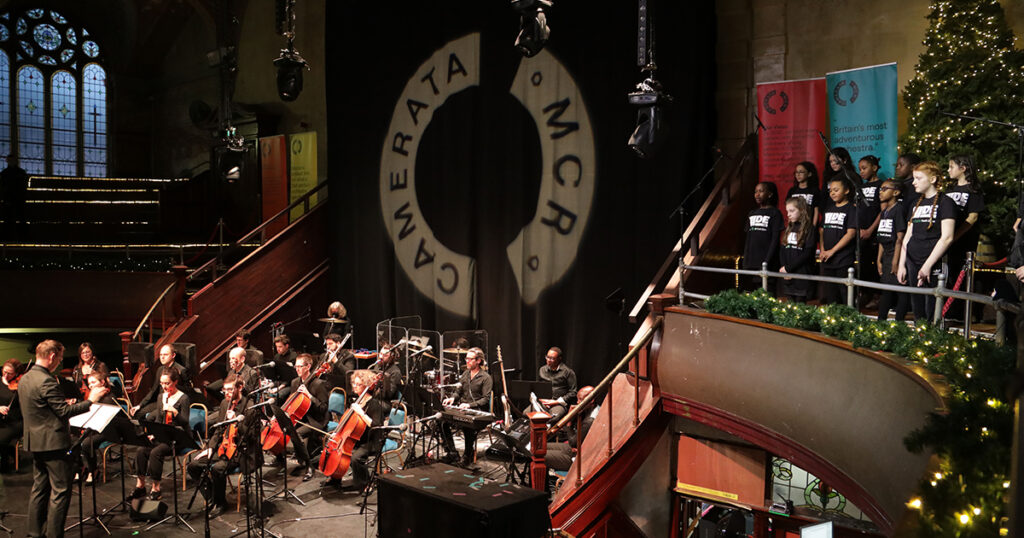 Support Us.
Donate now.