Encountering Wordsworth: Young Composers Project
October saw the start of our new project in collaboration with Cumbria Music Hub and Orchestras Live, working with local young composers in Cumbria. This year's theme is 'Encountering Wordsworth' and we are working with The Wordsworth Trust with the aim of writing music and text inspired by the River Dudden, its journey from source to estuary, and the infamous Dudden Sonnets written by William Wordsworth.
This year's project started with recruitment workshops in Cumbrian high schools shortly followed by a 'Discovery Day' at Dove Cottage, where four local primaries were invited to spend the day gathering inspiration for the workshops ahead. This included poetry workshops, music workshops, sound walks, and a tour of Dove Cottage itself. We're looking forward to inviting our secondary school young composers to Dove Cottage in early November.
From December to April 2020, composer Dr. Laura Bowler, Camerata's principal flautist Amina Cunningham and Camerata horn player Naomi Atherton will work with the young composers in a series of workshops and a residential weekend to compose lyrics and music around these themes.
This music will be performed in a culmination concert on the 30th April 2020, during which the young composers will play alongside a 13-piece Manchester Camerata ensemble, and the lyrics will be sung by the four local primary schools.
The piece created will then feature in the 250th anniversary exhibition of Wordworth's birth at Dove Cottage in 2020.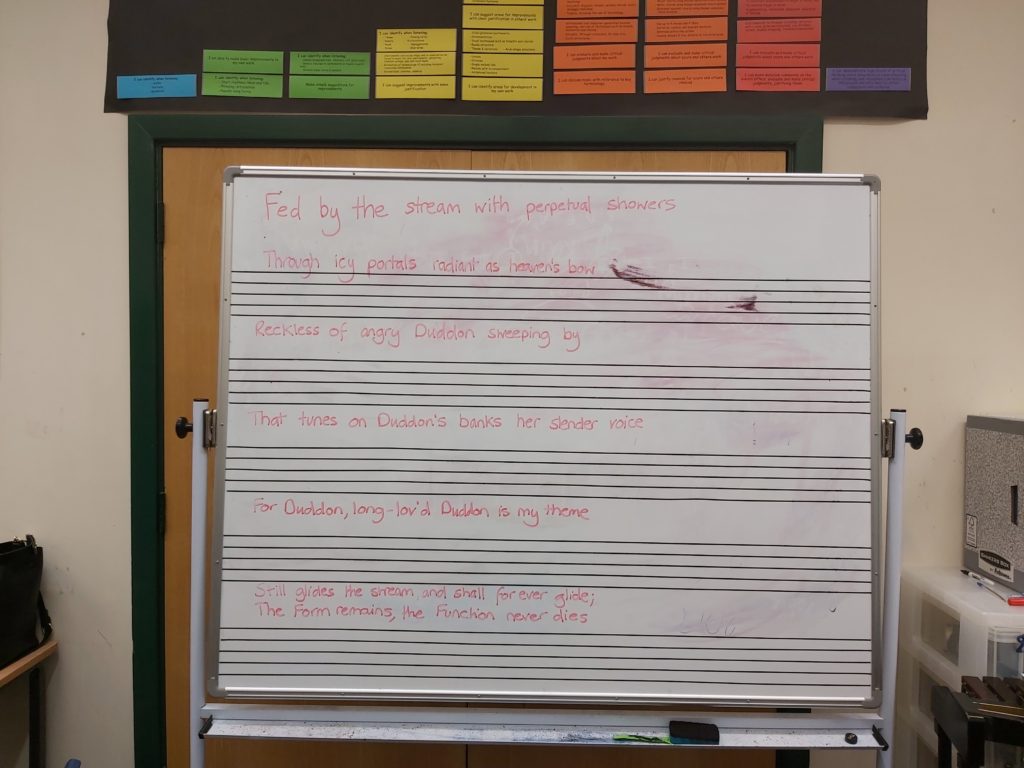 Support Us.
Donate now.