Classically Yours – culmination concert
This week saw the culmination concert of both strands in our Classically Yours programme for this year. We've been working with Orchestras Live and East Riding Council on the Classically Yours programme for 4 years, and this last year we expanded the programme, visiting 5 schools and 8 care homes, running 33 workshops in the local area, and working with 90 residents (380 engagements overall) to make brand new music!
The concert started beautifully with our 13 piece orchestra presenting Debussy's Prelude a l'apres-midi d'un faune, followed by Ravel's Ma Mere L'Oye and finally Dukas' Sorcerer's Apprentice. Robert Guy conducted and presented the concert, engaging the local audience with introductions to each piece, and asking the young people from the schools about the instruments and composers they were listening to.
The second half of the concert saw the performance of the two community pieces. The first was a a fast and fun piece written by Withernsea High School, Withernsea Primary School, Patrington Primary School, Burton Pidsea Primary School and Keyingham Primary School entitled 'Bluebeard of Withernsea'. Facilitated by Camerata composer Kate Pearson, cellist Heather Bills and local guitarist Curtis Papworth from Remarkable Arts, this piece was based on the famous tale of Bluebeard, but altered slightly: Bluebeard was now the resident magician of Withernsea!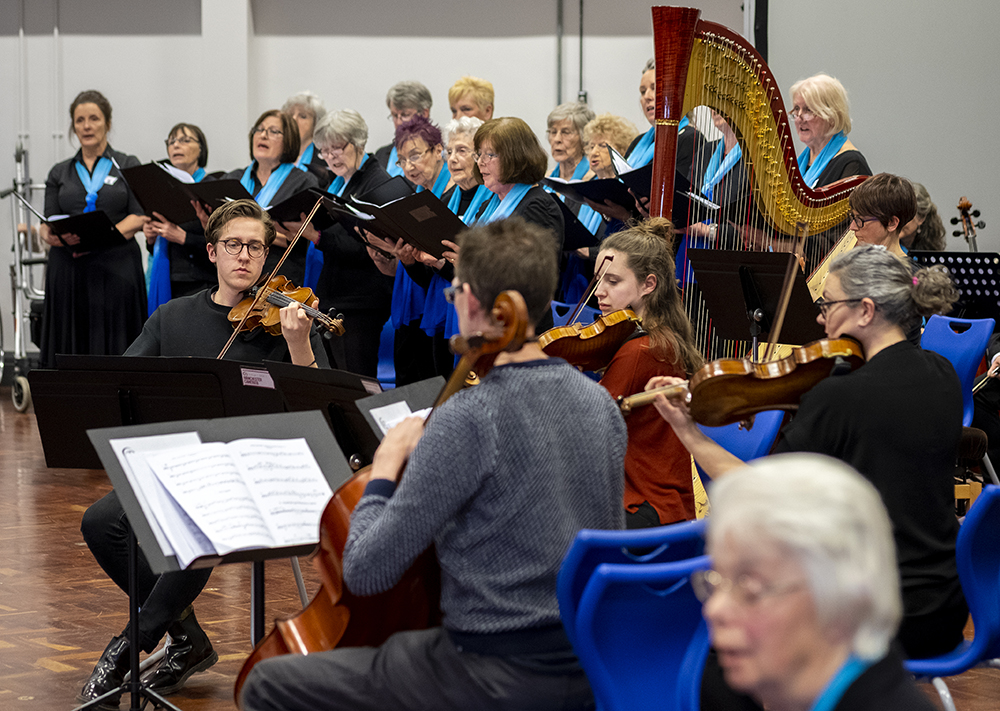 The second community piece was a more reflective and relaxing piece, entitled 'Pictures of the Mind'. Residents from Stuart House, Queens, Tamarix Lodge, Willerfoss House, Eastfield Farm, Granville Court, Bleak House and Meregarth, facilitated by Janet Fulton and Lynne Fell, and arranged by Richard Taylor, the song formed a medley of shorter pieces written by each home, reflecting on holidays past in both fond and humorous ways. The piece was also complemented by a live performance from residents of Bleak House who performed their percussive creation with gusto, and the presence of residents from Granville Court who had helped us to create a meditative gong reflection.
Find out more about our partnership work with Orchestras Live and East Ridings of Yorkshire Council on Classically Yours. We're so grateful for support of Classically Yours from Arts Council England, Foyle Foundation and Scops Arts Trust.
Support Us.
Donate now.