'..a relevant human story going on here that needs to be told' A brief Q&A with 'Untold – Keith' actors Neil Bell & Carla Henry
Next Tuesday sees the launch of the latest in our 'Untold' series. This episode tells the moving and deeply personal story of Keith, a Wigan man living with young onset dementia.
Working with an all-star cast and crew to make this short film, we caught up with lead actors Neil Bell (who plays Keith) & Carla Henry (who plays Joan) to talk about how they got into acting and how they found working on the Untold project.
Manchester Camerata: Hi Neil, Carla, thanks so much for taking time out to talk to us! The obvious one to start with but how did you guys get into acting?
Neil Bell: I hated school and began to drift away and become truant. We didn't have a drama department but thankfully, the head of English Mrs Joyce, decided to put a play on in my fifth year. I auditioned and got the lead, and it turned out I had a natural talent, and suddenly the teachers who had previously been indifferent were praising me. Even the gruff Ulsterman PE teacher we had was giving me acting tips (actually some of the best tips I've had). Then a year or two later, I saw David Lynch's Blue Velvet and I realised that film was an art form and I wanted to be part of it. It took me another 14 years after that to become pro though. I had no reference points or connections that made acting seem like a viable prospect and it took me a while to garner the confidence and self-belief to take myself seriously as an actor. I got my first professional acting job at the age of 30 at the old Greenroom Theatre in Manchester. Not long after that, I was signed to an agency and I was away.
Carla Henry: Watching and listening to me mum telling stories to her friends round the kitchen table! She would transfix them with gossip in between clouds of smoke she blew mesmerisingly into the air – a bit like a smoke machine you get at a theatre. That – and a Local youth theatre – Contact Youth theatre, which was a 10 min walk from the house I grew up in Moss Side. The two amazing youth theatre directors were Renny and Richard, they took me on a youth theatre exchange to Russia – plus acting at school – best lesson we had!
MC: Amazing! What did you enjoy most about working on 'Untold – Keith'?
NB: It was a great working environment. I already knew the director and some of the crew from previous work so I was able to fully express my ideas and also be challenged and it was all for the good of the film. But my favourite parts were when I was working with Carla Henry who plays Joan. A lot of Keith's scenes are solo and I was having to express a lot of emotion from within. But when I was up against the other actor I was able to disappear in the moment which I really enjoyed. The days when the orchestra were in, and we got to sit and listen to them playing the full pieces in the studio were very special too.
CH: I enjoyed listening to the music of the live brass, then going directly into a scene, the beautiful music-evoked sensations and a tremendous atmosphere. Also the time I spent talking with the director about his vision of the film before we started shooting – that made me feel part of an ensemble. All of it was beautiful really – Especially getting to understand part of Keith's personal journey. So proud to have been involved!
MC: Why do you think it's important to share stories like this?
NB: Because the real function of drama is to show us our real selves. When people hear words like Dementia or Alzheimer's I think they envisage an older person who is becoming invalid. But there is a very interesting and relevant human story going on here that needs to be told. And let's face it most of us are going to experience these issues either ourselves or with our loved ones.
CH: I think it's most important to tell, all the stories – least told. To create awareness and to present truths. Also, creatively archiving experiences, memories and thoughts as they may fade through film and music is beautiful.
MC: What's your favourite part of 'Untold – Keith'?
NB: The bit where Keith is remembering the army and he salutes but the band behind him disappear as his memory fades. It's sad but I love the drama of it. And the real Keith taught me how to salute properly so I hope I got it right.
CH: My favourite part of the film is when the ███ ████ █████ ██████ at the end. ED – Far too big a spoiler to put in this blog…. you'll have to watch the film.
MC: Bit of an obvious question but- What's your favourite film?
NB: Oh my God. I will have to say Prick Up Your Ears. The Steven Frears film about Joe Orton. Screenplay by Alan Bennett. I love everything about it.
CH: I have so many favourite films – one of which is – The Stuart Hall Project (2013). Director: John Akomfrah.
MC: Do you ever listen to classical music? If so, anything you like in particular? If not, what are you listening to at the moment?
NB: Yes I constantly listen to Radio 3 and I love classical music. Especially the modern stuff. But I rarely know who the composers are or who is playing it. I just admire it in the moment and then it is gone. Music is incredibly important to me and I am constantly surrounded by it. I'm a massive fan of the radio show Late Junction. The tune I can't stop playing at the moment is Every 1's a Winner by Ty Segall, It's a cover of the old Hot Chocolate tune. Not classical but definitely a classic.
CH: Currently I am listening to Little Simz tracks – Woman and Point and Kill – on repeat! From her new album Sometimes I Might be Introvert.
Also I love – Shostakovich – Symphony No. 7 'Leningrad'!
MC: Thanks for the tips guys! Love Ty Segall,and that Point and Kill track sounds like an old Fela Kuti record – amazing!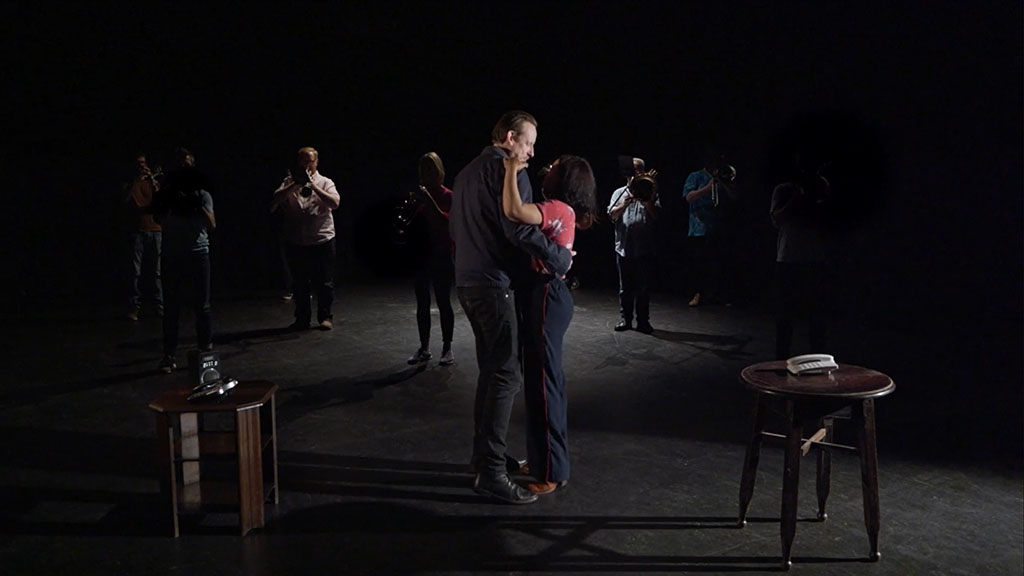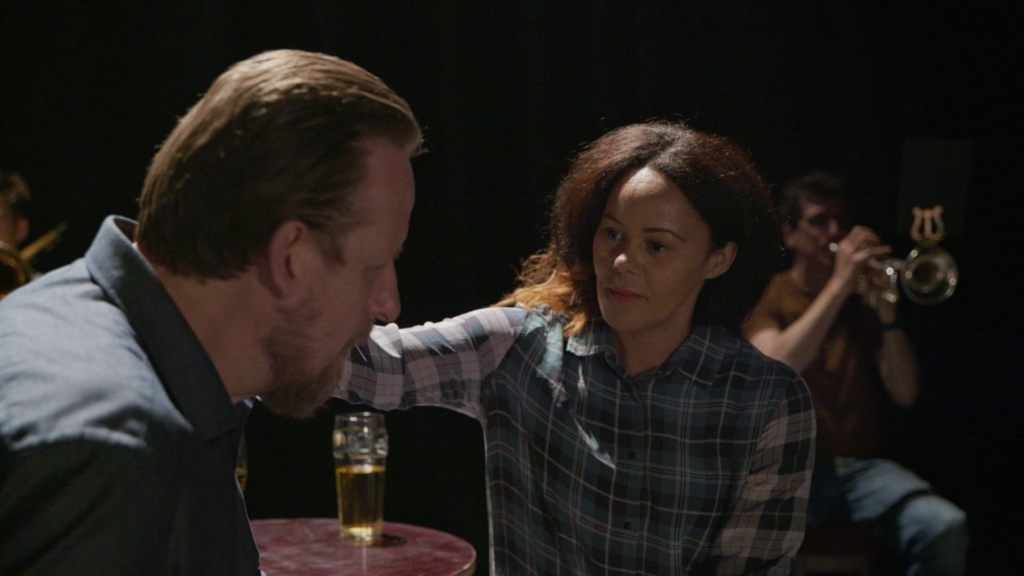 Watch both Neil and Carla in our short film 'Untold – Keith' released on our YouTube channel as part of World Alzheimer's Day (21 September).
To find out more about our life-changing dementia work, click here.
Support Us.
Donate now.